Dyson Spare Parts on Auckland's North Shore
Visit Mendit.co.nz to see our shopping cart
We service a few Dyson vacuum cleaners here every day. This means we stock a lot of used and new Dyson spare parts. If there is something you need, why not drop us a line and see if we have it.
New Parts normally in stock
Parts for DC01, DC02, DC04, DC05, DC07, DC08, DC11, DC14, DC15, DC19, DC20, DC21, DC23, DC29, DC30, DC31, DC33, DC34, DC35, DC39, DC40, DC41,DC54, DC59, V6 and more
Pre Motor Filters
Post Motor and Hepa Filters
Motor Brushes
Belts
Hoses
Handles
Wand handles
Hepa filters
Motorheads
And loads more not listed
Visit our shop mendit.co.nz
Used Parts in stock
DC01 is end of life so we are not stocking DC01 parts anymore. Just filters
DC02 We are finished with these and have no parts except Just filters
DC05 dismantling now - only limited supplies left.
DC04 dismantling now
DC07 dismantling now
DC11 dismantling now
DC19 dismantling now
We have a full range of contact heads even for DC08 machines. Visit our part shop here
Turbo heads
We are one of the few people that have a tried and tested repair method for these "non repairable" turbine heads. We can repair about 80% of them from $45 to $65 +gst 20% do end up in the parts bin as not repairable.
Lots of other Dyson spares
Call us if there is a part you are having trouble getting. We may just have it sitting here in stock. We also have some good contacts for getting parts. Dyson parts supplied to New Zealand.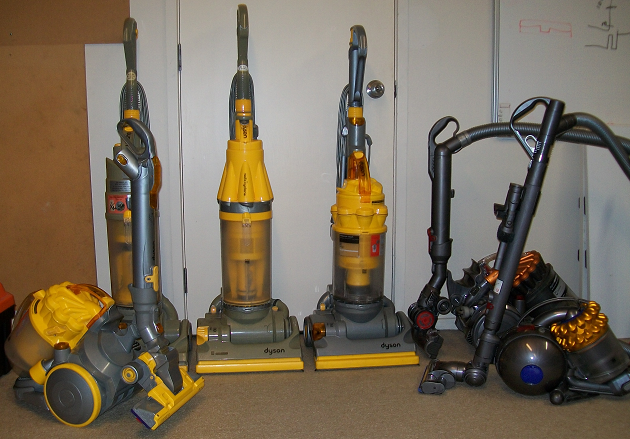 Test and Tag
Legally to sell a used vacuum cleaner the unit should be tested and tagged by a licensed electrician. We can do this for you at a very low cost. All you have to do is bring it in.
Links: