Laser cut & engraved mirror acrylic
I got my hands on some mirror acrylic yesterday, so being an engineer I had to have a play with it on the laser cutter and see what all the fuss is about. When I say fuss many laser professionals struggle to cut mirror acrylic well. My first few goes were a disaster. The edges cracked, the mirror delaminated and fogged up.
After about 4 hours of mucking around with settings and trying different techniques I finally got a consistent repeatable result. Check out the images below.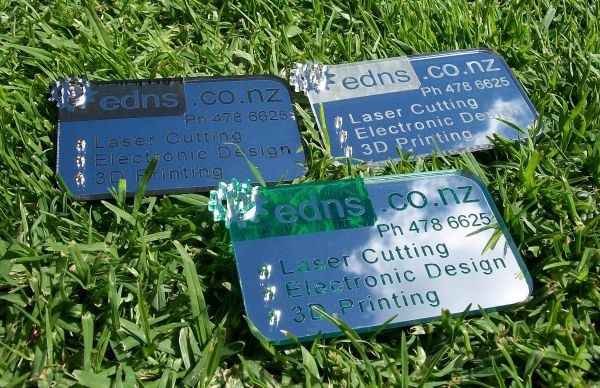 These cards are engraved on the back to give a clean single image. The top left card has the engraving painted black. Top right no paint. The bottom card is painted with a translucent green which looks 'magic".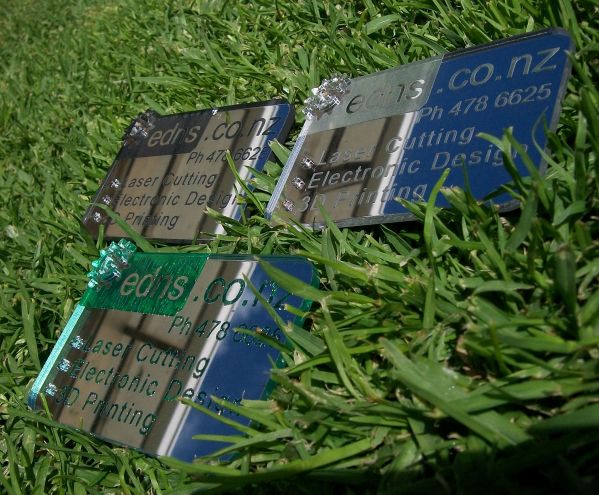 Here is another angle to show the mirror quality which is really very good. I think it is an aluminium (aluminum) metalisation as silver would probably be too expensive. The metal is very conductive, it measures about 1 ohm per centimeter so there must be some cool things you could do with this property. You could make a mirror electronic circuit! The mirror backing can also be removed with paint remover to reveal a first surface mirror.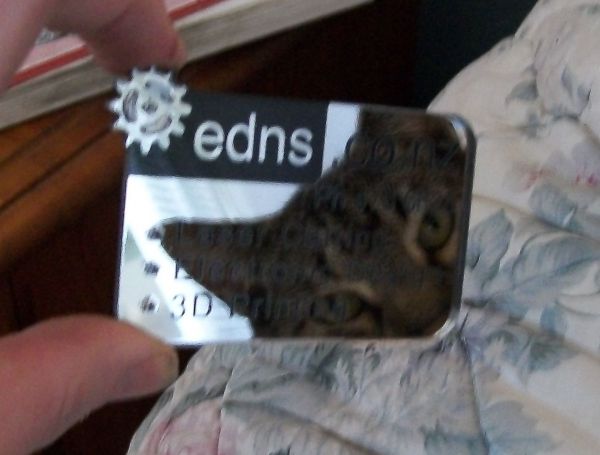 The cat snuck his nose in for a picture!