Wallstar - A Laser cut metal sculpture
This is design I made with some ideas from the internet and a lot of cad time.
It gives the illusion that it should really just fall to pieces. But there are cunning structures in place that hold it together. The visual image is very different when you are are standing close or afar. Photos do not do it justice.

I have it hung up in my lounge and always get comments on how great it looks.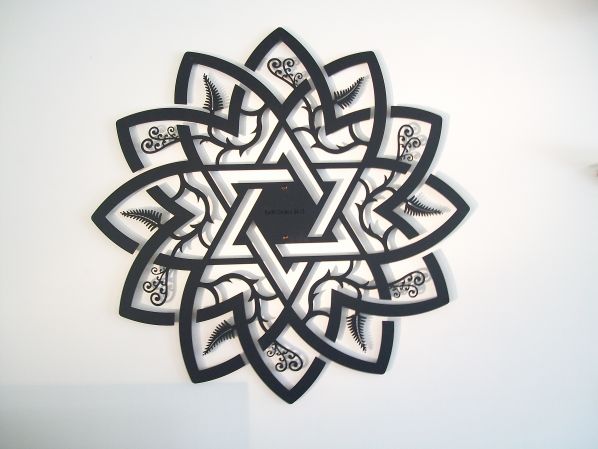 Dimensions approx 900mm diameter. "3 feet"

It is solid 3mm thick steel with a 12mm steel spacer to mount it off the wall. It casts lovely drop shadows.

It has a high quality powder coated finish and could be mounted inside or outside. Another interesting thing is it mechanically resonates (for a long time) when given a light hit. very interesting to watch!