Photo Laser Engraving Granite
I spent half a day experimenting with the laser engraver today. The mission was to get a photo engrave onto a nice shiny black granite tile. The tile chosen was a low cost type which added to the challenge as it has shiny flecks in it that can easily ruin the image.
After many tries and much wasted granite I narrowed in on a technique which "I think" looks fantastic. It has really good contrast between the natural black and ash shades I had to work with. When you hold a large engraved tile in your hand it has that quality expensive feel to it.
Enough blabbing, lets look at the result.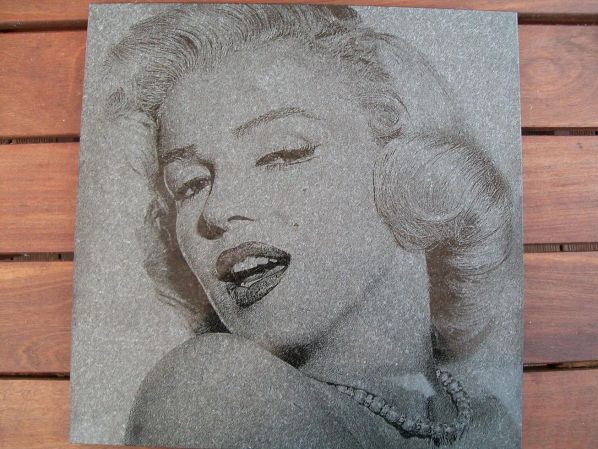 Here is a macro picture showing how the actual image looks up close.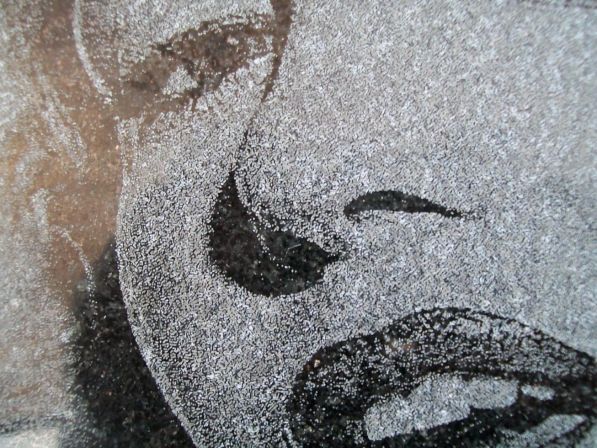 This does leave me with some questions. What is the longevity and durability of this process? Should I be applying a coating to the completed product? Time and more experience will tell. Or maybe you know the answer and could tell me.